Anita Gottipati MD
Board Certified in Neurology, Neurophysiology and Headache Medicine
Making people beautiful and mental healthy
At Anita Gottipati M.D.,P.A we believe the best neurology care comes from medical expertise, state of the art technology and most importantly personalized, compassionate care. We care about our patients and their needs. At Anita Gottipati M.D.,P.A office we strive for the best treatment for our patients. With convenient locations in the Woodlands and Cleveland we can accommodate your needs. We are currently opened Monday-Friday 8am-5pm. Give us a call today. No need to wait weeks and months at a time to be seen. Let us help you today.
You can be assured we have a commitment to excellence when it comes to the level of care we provide!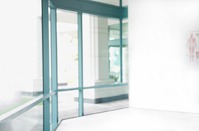 Our office is now offering new services:
Dr Anita Gottipati M.D is board certified in Botox injections. Not only do we offer botox for medical purposes we also offers for cosmetic needs. Let us know how we can help you.